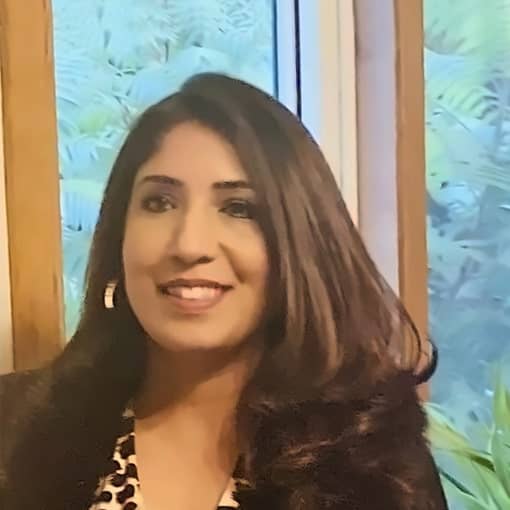 Chandra Anandavally
Registered Psychotherapist (Qualifying)
Holistic Healing Expertise: 20+ years with holistic healthcare for a comprehensive approach to well-being.
Personalized Therapy: Tailored sessions that resonate with your unique needs, ensuring a safe, empathetic, and non-judgmental environment.
Diverse Specializations: From anxiety and trauma to relationship dynamics and grief, Chandra offers specialized support for a range of emotional challenges.
Empowerment and Growth: Chandra's approach not only aids in healing but also empowers you to navigate life's challenges, fostering personal growth and resilience.
Unlock Hope and Healing with a Complimentary 20-Minute Phone Call Consultation
Are you ready to take the first step towards a brighter future? At AERCS, we're here to support you on your path to well-being. Our complimentary intake call is your opportunity to connect with us, confidentially share your journey, and discover the transformative support we offer. By taking this call, you're not just talking; you're taking control of your well-being, paving the way for tailored therapy that can change your life. Don't wait—book your call today and embrace the healing journey that awaits you.
Chandra Anandavally is a Registered Psychotherapist (Qualifying) with the College of Registered Psychotherapy Ontario, the CRPO.
With a heart full of empathy and over two decades of experience in holistic healthcare, Chandra Anandavally is not just a Registered Psychotherapist (Qualifying) with the CRPO but a beacon of hope for those seeking emotional balance. Her journey, spanning various healthcare clinics and schools in Canada and beyond, is a testament to her unwavering commitment to her clients' well-being. Chandra's belief? Every soul has an inherent potential for healing and growth.
Therapeutic Approach: Warmth, active listening, and a non-judgmental aura define Chandra Anandavally's therapeutic space. Recognizing the uniqueness of every individual, she crafts sessions that resonate with your personal needs and aspirations.
Holistic Healing: Rooted in her background as a holistic health practitioner, Chandra seamlessly weaves mindfulness and holistic techniques into her sessions. This holistic lens ensures a comprehensive understanding of the mind-body connection, empowering you to lead a balanced life.
Specializations:
Anxiety and Stress Management
Depression and Mood Disorders
Trauma, PTSD, and C-PTSD
Self-esteem and Self-Identity
Life Transitions and Challenges
Relationship and Family Dynamics
Grief and Loss
Your Journey with Chandra Anandavally: Embarking on a therapeutic journey with Chandra means diving deep to unearth the root causes of your concerns and crafting actionable strategies to surmount them. Drawing from a rich tapestry of therapeutic modalities, including CBT, DBT, EMDR, and more, she ensures a holistic treatment experience tailored just for you.
Taking the Leap: The first step towards therapy might seem daunting, but it's a testament to your strength and resilience. If you're poised to embrace a brighter, more balanced life, Chandra is here to walk beside you.
Chandra Anandavally's academic prowess shines through her Master's in Psychotherapy from Yorkville University, complemented by her certification as a Holistic health practitioner. Her continuous pursuit of knowledge, evident from her attendance in various specialized workshops, ensures she's always at the forefront of therapeutic advancements.
Give Us a Call...
Get In touch.
Ask Any Question.

AERCs Orangeville Location
873209 5 Line E, Orangeville, ON L9W 6A4
AERCs Toronto Location
1849 Yonge St, Floor 1, Suite 914, Toronto, ON M4S 1Y2
AERCs Mississauga Location
89 Queensway W #226, Mississauga, ON L5B 2V2