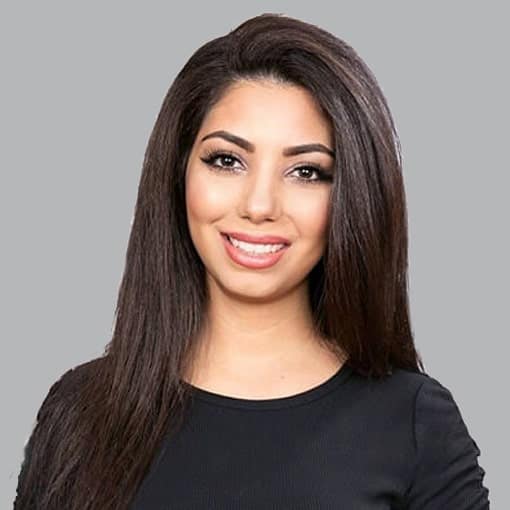 Empowering Approach: A registered social worker who believes in empowering individuals to confidently make their own life decisions.
Diverse Expertise: Offers therapy for challenges like anxiety, social isolation, relationship worries, grief, and post-immigration issues.
Evidence-Based Therapies: Provides tailored treatments including Mindfulness-Based Cognitive Therapy, Solution-Focused Therapy, and Emotion-Focused Therapy.
Holistic Well-being: Outside therapy, Fiana finds inspiration in yoga, nature walks, and canoeing, emphasizing holistic well-being.
Unlock Hope and Healing with a Complimentary 20-Minute Phone Call Consultation
Are you ready to take the first step towards a brighter future? At AERCS, we're here to support you on your path to well-being. Our complimentary intake call is your opportunity to connect with us, confidentially share your journey, and discover the transformative support we offer. By taking this call, you're not just talking; you're taking control of your well-being, paving the way for tailored therapy that can change your life. Don't wait—book your call today and embrace the healing journey that awaits you.
Fiana Heidari is a Registered Social Worker in Ontario
Fiana Heidari is a registered social worker who helps people navigate life's challenges and achieve personal growth. She believes that everyone is the author of their own lives and works to get them into a free-thinking state where they can make their own decisions with confidence. She provides her clients a safe space where they can explore their innermost thoughts, emotions, and unique experiences. Together, she works towards equipping her clients with the tools they need to lead better lives.
Fiana's therapeutic expertise includes treatment for anxiety, social isolation, dating and romantic relationship worries, career and school-related stress, grief, and self-compassion, as well as post-immigration challenges. Each of these areas holds a special place in her heart and she's passionate about making change in these and other related sectors of our society.
Fiana Heidari
​ Offers Mindfulness-Based Cognitive Therapy
Fiana offers a range of evidence-based treatments which she has tailored to meet her clients' specific short-term needs. and long-term goals. These include Mindfulness-Based Cognitive Therapy,
Solution-Focused Therapy, and Emotion-Focused Therapy. Together, she works one-on-one with her clients to find the approach that resonates best with them, as individuals, and one which best impacts and produces real outcomes.
When Fiana is not in her therapy room, she's probably practicing yoga, or relaxing with her pets, or embarking on serene nature walks. She finds solace and inspiration in the outdoors, especially when canoeing in tranquil waters.
Fiana Heidari is a proud member of AERCS and ready to make a positive impact on your life.
Give Us a Call...
Get In touch.
Ask Any Question.

AERCs Orangeville Location
873209 5 Line E, Orangeville, ON L9W 6A4
AERCs Toronto Location
1849 Yonge St, Floor 1, Suite 914, Toronto, ON M4S 1Y2
AERCs Mississauga Location
89 Queensway W #226, Mississauga, ON L5B 2V2