About AERCS
Addiction Emotional Recovery Counselling Services: Providing a supportive environment where clients can openly share their feelings and experiences, utilizing various therapeutic approaches tailored to your needs, including cognitive behavioral therapy, mindfulness, and traditional talk therapy.
Social Workers: Guidance Through Your Life's Challenges
Psychotherapists: Unlocking Your Emotional Healing
Psychologists: Helping You Under Your Mind's Potential
Peer Support Workers: Shared Experiences, Genuine Support for You
Unlock Hope and Healing with a Complimentary 20-Minute Phone Call Consultation
Are you ready to take the first step towards a brighter future? At AERCS, we're here to support you on your path to well-being. Our complimentary intake call is your opportunity to connect with us, confidentially share your journey, and discover the transformative support we offer. By taking this call, you're not just talking; you're taking control of your well-being, paving the way for tailored therapy that can change your life. Don't wait—book your call today and embrace the healing journey that awaits you.
You Deserve to Feel Good. We're Here to Help.


No one can manage difficult life challenges alone all of the time. It is during these times that we need to reach out for support.
AERCS can be especially helpful in managing your well-being. The sharing of feelings and experiences can be a great help, whether in a support group or one-on-one counselling.
While it's not always easy to ask for support or share your personal struggles with others, putting in this effort will bring significant positive results. When we get support requests from people, experience tells us that they are almost always better off when they follow through.
More About AERCS – Under Stress?
We all have times when we feel overwhelmed by unexpected changes in our family life, relationships, careers or health – times when strong emotions are difficult to manage alone. Perhaps you are experiencing divorce, looking for a career change, deeply saddening by the state of our planet, or wondering what comes next. Maybe you long for a different life, but don't know what to move towards.
You might be a high-achieving professional whose drive for success has left you feeling isolated and disconnected. You may be an exhausted or frustrated parent / partner, or grieving the loss of someone you love. You may be male / female / non-binary.
Helping Overcome Life's Challenges!
AERCS works with individuals and couples wanting to overcome life's challenges and restore a sense of wellness and purpose to their lives. Together we explore the thoughts, feelings and behaviours that affect the quality of your relationships, your life achievements and your desires for the future. We offer you a safe and compassionate space to be heard.
Depending on your individual needs, we may explore principles of cognitive behavioural therapy, mindfulness and spirituality. We may use traditional talk therapy, values and strengths-based coaching, hypnotherapy, or havening. As a professor, our principle, Gloria Segovia offers psycho-educational awareness for those who wish. We are here to help you overcome the overwhelm and confusion.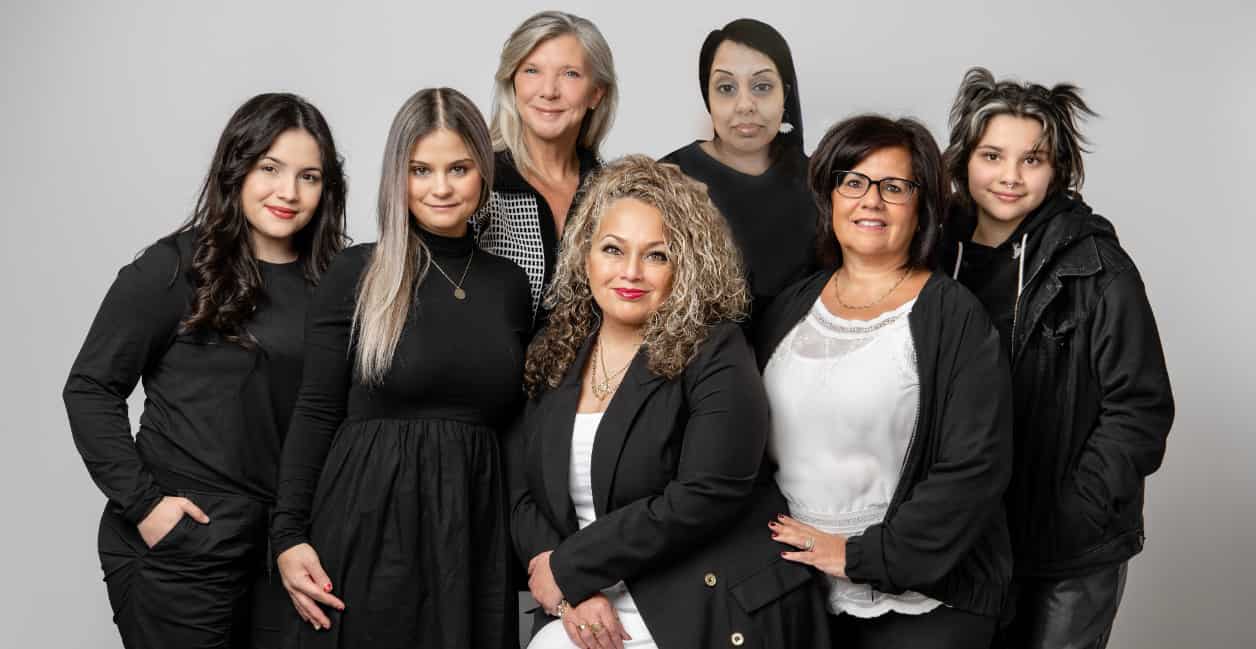 Our Mission
At AERCS Therapy, our mission is to empower individuals, couples, and families to overcome life's challenges, fostering a sense of wellness and purpose. Through specialized therapeutic services, we aim to transform lives by promoting understanding, healing, and positive change.
Our Vision
At AERCS Therapy, we envision a world where every individual, regardless of their challenges, feels understood, supported, and empowered to achieve a state of holistic well-being, fostering stronger relationships and a purposeful life.
What we do
Empowering mental wellness journeys, and more…
Couples Counselling
Rekindle your bond with your partner. At AERCS, we understand that relationships can face challenges. Our Couples Counselling helps you and your partner navigate through conflicts, improve communication, and rebuild trust. Together, we'll work towards a healthier and more fulfilling relationship. Explore more about this service with a Touch / Click…
Individual Counselling
Embrace your journey to self-discovery. Our Individual Counselling offers a safe space for you to explore your feelings, thoughts, and behaviors. We're here to support and guide you, helping you overcome personal challenges and achieve emotional well-being. Explore more about this service with a Touch / Click…
Anxiety Therapy
Break free from the chains of anxiety. Our Anxiety Therapy provides you with effective strategies to manage and reduce your anxiety symptoms. We'll empower you to regain control of your life and find inner peace. Explore more about this service with a Touch / Click…
Anger Management Therapy
Transform your anger into a positive force. Anger Management Therapy helps you understand the root causes of your anger and provides you with tools to express it in a healthy way. Together, we'll work towards a calmer and more balanced you. Explore more about this service with a Touch / Click…
Emotional Regulation
Master your emotions and reactions. Our Emotional Regulation program equips you with the skills to understand, express, and manage your emotions effectively. We're here to guide you towards a more emotionally balanced life. Explore more about this service with a Touch / Click…
Addiction Counselling
Embark on your path to recovery. Our Addiction Counselling offers a supportive environment to address the underlying causes of your addiction. We'll empower you with the tools and strategies to overcome addiction and lead a fulfilling life. Explore more about this service with a Touch / Click…
Addiction Relapse Prevention Program
Stay strong on your recovery journey. Our Addiction Relapse Prevention Program provides you with the knowledge and skills to prevent relapses. We're committed to supporting you in maintaining a sober and healthy life. Explore more about this service with a Touch / Click…
Play Therapy
Unlock the healing power of play. Our Play Therapy offers a therapeutic approach for children to express their feelings and resolve emotional challenges. Through play, we'll help your child cope with difficulties and enhance their emotional well-being. Explore more about this service with a Touch / Click…
Support Group for Women in Recovery
Empowerment and support for women on their recovery journey. Our Support Group offers a nurturing environment for women to share their experiences, learn from each other, and build resilience. Together, we'll celebrate your progress and milestones. Explore more about this service with a Touch / Click…
ASIST Suicide Prevention
Equip yourself to make a life-saving difference. Our ASIST Suicide Prevention Training provides you with evidence-based skills to identify and help individuals at risk of suicide. By becoming ASIST-certified, you're taking a step towards reducing suicides and improving mental health support in the community. Explore more about this service with a Touch / Click…
Trauma-Informed Therapy
Heal from the scars of the past. Our Trauma-Informed Therapy helps you cope with the emotional distress caused by traumatic events. We'll guide you through your healing journey, helping you find closure and move forward. Explore more about this service with a Touch / Click…
I have been seeing Gloria for almost 4 years now and she is an excellent therapist and an active listener. Gloria is able to draw parallels to her own life in order to normalize behaviours and emotions. Gloria is a firm believer in self care and is able to provide reading material in manageable portions or as entire books depending on your frame of mind or needs in order to continue therapy outside of the sessions and encourage self help. This is helpful if you don't have coverage like me.
Gloria is calm, kind and asks all of the right questions to give an aha moment.
I recommend her.
Thank you Gloria!
Emma Tynan
Gloria has helped me through one of the hardest moments in my life and she still continues to be an amazing support system. She is a caring individual. I highly recommend her to anyone who is looking for a therapist.
Samantha
I have been seeing Gloria Segovia at AERCS for over a year now and find her to be professional, compassionate and effective. As a retired army veteran, I was looking for a therapist who was skilled at treating C-PTSD and trauma and Gloria and her team have surpassed all expectations. I would highly recommend the AERCS team to any military personal who have deployed, first responders or front line workers looking for a warm, empathetic and highly trained therapist.
Adam
My family and I have been going to Gloria for years. She is very professional, caring, compassionate and easy to talk to. We highly recommend her to anyone who needs help. Thank you Gloria for everything you do!
Stephanie Vink
Give Us a Call...
Get In touch.
Ask Any Question.

AERCs Orangeville Location
873209 5 Line E, Orangeville, ON L9W 6A4
AERCs Toronto Location
1849 Yonge St, Floor 1, Suite 914, Toronto, ON M4S 1Y2
AERCs Mississauga Location
89 Queensway W #226, Mississauga, ON L5B 2V2