AERCS is a therapeutic collective of psychotherapists and registered social workers that have come together and organized themselves around a mandate to improve the mental health and well-being of Canadians. Founded by registered psychotherapist Gloria Segovia at the outbreak of the COVID-19 epidemic in Ontario, the business has since grown in size and capacity because of her leadership and an increased demand for mental health services. AERCS has two locations to serve the public in Ontario. In both offices there are psychotherapists and registered social workers on staff who offer a wide range of clinical solutions. Therapists at AERCS Toronto and AERCS Orangeville are always learning and improving their skills with additional training in workshops and other related courses. All staff are accredited and licensed to provide mental health services across the province.
What does AERCS stand for?
AERCS is an anagram formed by the words Addiction Emotional Recovery Counselling services which is our business name. These five words encapsulate Gloria's unique focus and approach to counselling which centers on managing emotions. Peoples' thoughts and actions are impacted by how they feel about themselves and AERCS exists to promote wellness through emotional regulation in crises and recovery. Being equipped with the right tools for emotional regulation enhances long-term well-being, improved performance at work, enriched personal relationships, and better overall health. Emotions also make for great reading in literature and on our blog.
It's okay to be passionate and have strong feelings about things as long as your words and actions do not negatively impact other people in your life. Learning how to process emotions and respond with the appropriate behavior is an important part of being a good parent and a respectable citizen. Lacking emotional self-regulation can perpetuate negative emotions in your environment and in your own mentality. It can also have social repercussions because nobody can feel comfortable around a hot-head, or a perpetually angry person, or a cry-baby, or someone who is completely unpredictable.
Emotion intelligence is a real thing. We do occasionally meet people who are high in emotional intelligence and who seem to be both self aware and mindful of others' feelings. While it may seem like they're just naturally calm, these people experience the same daily flux of negative thoughts but instead of reacting, they've developed coping strategies which allow them to self-regulate difficult situations.
Take a moment to consider what it's like to experience joy, a wonderful feeling of great happiness The true definition of joy goes beyond what's written in a dictionary; it's more than just a giddiness and "a feeling a immense pleasure and happiness." True joy is a limitless, life-defining, and transformative emotion. It should give you joy to know that buried within you is a great reservoir of happiness that waits to be accessed, and it requires the utmost surrender and, like love, it's a choice.
Gloria Segovia in her Therapy Lounge at AERCS Orangeville
Bright beautiful warm rooms are helpful for therapy because they are relaxing. Having big windows that comport direct light can add a certain stimulus to the therapeutic process.  Light therapy itself is a recognized treatment for SAD – Seasonal  Affective Disorder which manifests as being tired most of the time and sleeping too much.  It's thought that warm daylight, especially morning light may cause a chemical change in the brain that can lift anyone's mood.
Gloria Segovia has fifteen years of experience providing clinical social work & psychotherapy. Gloria is a couple's therapist primarily, but she has lots of experience treating addiction, anxiety, and depression. She's a specialist who draws on Evidence base models such as Cognitive Behavioural Therapy (CBT), Dialectical Behavioural Therapy (DBT), and Emotion Focused Therapy (EFT), and she uses Gottman Couples Counselling in her work to save marriages. She has worked in private practice as well as in the hospital sector, and nowadays she supervises Masters' level social work students in their practicum through York University.
Specialists at AERCS Include,
Patricia Sebbag is a social worker who graduated with both a Bachelor and Master of Social work Degree from McGill University in Montreal, Quebec. She has over twenty years experience working with individuals, couples, families and groups. In addition to staffing AERCS, Patricia works with clients in the community, in acute health care settings, and long-term care facilities. Patricia specializes in depression, anxiety, work changes, immigration, palliative care, loss and grief, chronic pain management, family and relationship conflicts, stress management, and trauma. She is a social worker in good standing with the Ontario College of Registered Social Workers and Social Service Workers, and with The Ontario Association of Social Workers.
Nazeema Kassam is a Registered Social Worker and an accredited family mediator with the Ontario Association of Family Mediation. She has her Masters of Social Work degree from Columbia University (New York). Nazeema brings more than fifteen years of social work experience to her counselling.
Amallie De Fonseka is a Licensed Masters Social Worker with over eighteen years of experience working in a variety of roles. She is a Toronto native and has graduated with a Masters in Social Work degree from the University of Toronto, a Bachelors of Social Work degree from the University of Windsor and a Bachelors of Arts with Honours degree from Queens University. She is licensed with the Ontario College of Social Workers .
Joselin Zak is a Registered Social Worker with over ten years experience. She received her Child and Youth Worker Diploma from Humber College, and a Bachelor in Psychology at York University. She has a Master of Social Work from Laurier University and is a Certified Hypnotherapist. Joselin works through a relational therapeutic framework where she takes time to truly understand her clients by building a healthy and therapeutic relationship. She is a social worker in good standing with the Ontario College of Registered Social Workers and Social Service Workers, and with the Ontario Association of Social Workers.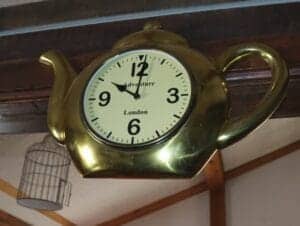 AERCS offers the people of Toronto and Orangeville a safe and compassionate space to be heard, and this blog is intended to provide a review of new and upcoming trends in the therapy field, resources for career development, and an exploration of challenging issues within our practice and in the news and current events.